Washable Incontinence Pad
A washable incontinence pad is a convenient option for people with urinary incontinence.
They are a great way to reduce the number of embarrassing accidents. You can also save money by using them instead of disposable incontinence pads. While they can be pricey, they can last through the year, which will save you hundreds of dollars.
When you choose a reusable incontinence pad, you will be able to avoid many of the environmental problems associated with disposable incontinence pads. Reusable incontinence pads are made of different materials and are designed to be reused.
The material used in these products is important. Fabrics made from organic cotton, for example, are grown without pesticides and do not contain chlorine. In addition, many products are formulated to keep the skin's pH level balanced and healthy.
Washable incontinence pads also come in a wide variety of sizes. These products are great for people who need protection while sitting or lying down. Their design helps them conform to the body and provides excellent absorption. Often, they are made with an hourglass shape to make them fit better.
You can purchase these pads from many different manufacturers. Some of these brands have conducted extensive research into incontinence products. Many of these products are designed with an integrated barrier to prevent leakage and maintain a healthy skin pH.
Another great feature of these products is that they are designed to be machine-washed. This means you can save on cleaning costs while getting the same high quality as a disposable incontinence pad. However, you will need to make sure you use a quality washing solution on them. If you use bleach or fabric softeners, you could shorten the life of the product.
It is important to make sure you change the pad often so that you don't cause any irritation to your skin. Also, you should try to keep your pads clean to minimize the chance of soiling. Doing this will help you avoid the embarrassment and expense of having to throw away the soaked pad.
If you are interested in a reusable incontinence pad, check out Rael. They offer an all-organic reusable incontinence pad that can absorb up to 120 times. Not only are they comfortable to wear, they also alleviate odors and offer high levels of leak protection.
Haining Hengshang Knitting Co., Ltd
offers an easy-to-care-for 36" x 54" reusable underpad. The pads are made of a non-slip waterproof PVC backing. Plus, they are white and packaged in a retail package. Designed for the elderly and disabled, they will lock in moisture to keep sheets dry.
Another product, Haining Hengshang Knitting Co., Ltd reusable pad, is made of ninety percent cotton and features a thin design. These pads are comfortable and hypoallergenic and are especially useful for women. Although they are designed with women in mind, they can be used by anyone.
Other options include RMS Washable Waterproof Underpads, which are designed for the bed. These pads feature a moderate eight-ounce soaker and a waterproof, PVC backing.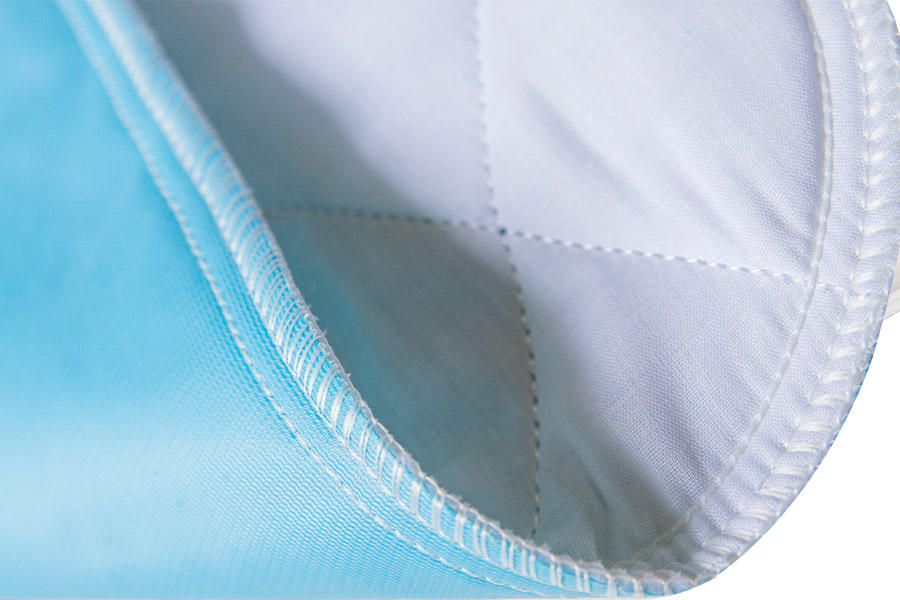 White Polyester Cotton Fabric-75Gsm Polyester Cotton Cloth Incontinence Pad
| | |
| --- | --- |
| Face cloth: | 75gsm Plain weave fabric |
| Middle layer: | polyester wadding + 6.8 oz |
| Waterproof layer: | 0.025mm TPU film |
| Base fabric: | Blue PVC |
| Size: | 18*24inch |
| Packing method: | 2 pcs in a poly bag with insert |
| Face cloth: | 75gsm plain weave cloth |
| Package: | 2 pieces of PE bag |
| MOQ: | 100 packs |