Dog Pee Pads
Dog Pee Pads are a great way to contain a dog's accidents.
They are washable, odor-controlling, and absorbent. They can be used under water bowls, on furniture, and in crates. These pads can also be used as puppy pads for potty training.
Dog pee pads are not only great for training but are also environmentally friendly. Some pads are scented to mimic grass, ammonia, or pheromone. Some dogs respond to these scents, while others don't. Regardless of your dog's personality, a dog pee pad will help prevent accidents.
Dog pee pads should be large enough to hold all of the dog's pee. If your dog is a larger breed, you may want to get one that has extra capacity. Most people don't let their dog pee to its full capacity, so extra capacity is important. It also prevents the floor from getting wet.
When using a dog pee pad, make sure you praise your puppy when he finishes. This is a great way to help him associate the word "potty" with success. If he's able to do this without assistance, you can move the potty pad to a place outside the house.
When training your puppy to use a dog pee pad, it's best to keep him on a leash. The leash can help guide him to the pad, so it's important to have a large area for your dog to use. When your dog does go on the pee pad, be sure to reward him with a treat. This will encourage your dog to use the pad more often.
Some pee pads contain a leak-proof plastic liner. Others are super absorbent, turning liquid into a gel that dries quickly, and some pee pads also contain an odor-control feature. These pads are convenient and easy to use. They are excellent for potty training puppies, increasing security while traveling, and for elderly dogs with mobility issues.
Dog Pee Pads are an excellent tool for preventing accidents in a home, especially if you live in an apartment. Dogs need frequent trips outside to relieve themselves, but these trips can be difficult for many owners. If you live in an apartment, you may want to limit your puppy's exposure to the outdoors until he has all his vaccinations.
The first step to successfully housebreaking a dog is to use dog pee pads. They are highly absorbent and prevent urine from tracking through the house. Moreover, they come with strong adhesive tape to prevent pads from moving. The best dog pee pads are fast absorbent and have a leakproof plastic gel. You can even find puppy pee pads that are built with an attractive attractant.
Whether your pet needs to potty outside or has no yard, a dog pad will keep you from dealing with accidents inside the house. They are excellent training tools and can be used during the potty training phase or for full-time use. They also make cleanup a breeze.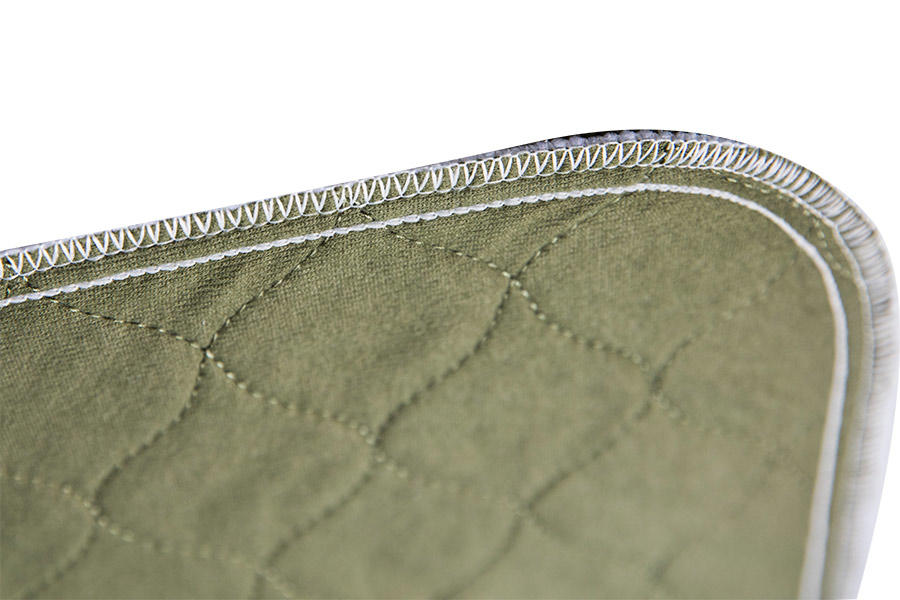 Color Line Quilting brushed polyester knitting fabric Puppy Pee Pad
| | |
| --- | --- |
| Face cloth: | 100gsm brushed polyester knitting fabric |
| Middle layer: | 8.0 oz |
| Waterproof layer: | 0.025mm TPU film |
| Base fabric: | 100gsm brushed polyester knitting fabric |
| Anti-slip: | Anti-slip silica gel dot |
| Size: | inch |
| Design name: | matching color thread quilting |
| Packing method: | 1 pcs in a poly bag with insert |
| MOQ: | 100 packs |